Gain passive income on your property while we do all the work.
We are property professionals who offer end-to-end management of your space. We safeguard your space, your belongings and your identity with absolutely no hassles to you.
Get in touch with us
Get in touch with us via the contact form below. Once you send us a photo of the space, we will evaluate the property and provide a custom onboarding plan pending a space visit.
No upfront costs
If we decide to add your space to the Cocoon portfolio it means we are confident that we can monetize you space. We will sign contracts, take professional photos and market your space at no cost to you. We protect your identity. We operate at all times with the understanding that you are not responsible for rental management. We do not satisfy rental customer's curiosity about space owners. We are professional and discreet.
You have final say on every booking
You have final say on how your space is used and when. We will present every potential booking to you that fits within your parameters. If you agree to the booking, we will move forward and do all the work for you and you will receive profits generated from every booking.
We are space and event management professionals with years of experience, hundreds of events, and scores of premium properties that we successfully manage.
We work with the very highest standards of professionalism. Your space will be managed with the utmost care. We are responsible and good partners: it is worth noting that at this juncture over 90% of our business is through return customers or referrals.
When event/film shoot customers rent through us, there is never a single moment where they are in a Cocoon space without one of our pro managers onsite.
For every event, we assign at least one Casa Manager who is there before the event to supervise set up; present during the event to monitor use of the space, and afterward to manage cleanup and resetting of the space so it is fresh and ready for you, or for the next customer.
Frequently Asked Questions
How do I know if my building will allow flex rentals?
We can negotiate with your building's board for proper coexistence of your flex rentals with zero impact to your building or neighbors.
How will Cocoon impact my schedule?
Whether you live in your property, your property is vacant, or you travel for long periods of time — we work with your schedule and lifestyle to create a flex model that works best for you.
I'm thinking of investing in or renovating my property, how can Cocoon help me make profitable choices?
We can be part of your design team if you are planning to renovate or build from scratch, so we can optimize it for flex renting based on all the data we have from years of managing properties for flex rentals.
How do I book a space with Cocoon?
Contact us > we qualify your reservation > you will be assigned a concierge to assist you with your you reservation helping you build and coordinate all vendors and catering needed
Contact us and tell us about your event. A member of our customer experience team will assess your needs to qualify your reservation to ensure we are able to make your vision a reality. Once you've booked a space, we will work with you to custom build your reservation. You will be assigned a dedicated support person to help organize admin and insurance, catering, vendors, and logistics leading up to the event. For the day-of the event, you will be assigned at least one Casa Manager (depending on the size of the event) who will be available to you on-site at the event to ensure everything runs smoothly day-of and to help coordinate deliveries, guest arrivals, and anything else you may need.
How does it work if I live in the property?
We can block out days in advance to make sure we don't have any leads for days you need to be in the space.
Our Concierge Team can also take care of finding relocation for you and your family if there is a big opportunity for a multiple days booking.
How does it work if I don't live in the property or travel for long periods?
Our Concierge Team can coordinate maintenance of your property (maintaining plants, shoveling after a heavy snow day, sorting your mail, etc)
Our flex rental model assures you flexibility. If you are planning to come for a few days, or a family member is going to be staying there, we can block out those days to fit your schedule.
Your life's ambition was never to be an AirBnB host. You are a creative, an investor, a financial professional looking for "sure-thing" income generating opportunities. You are successful, discreet, and looking for passive income on your real estate investment. Our list of clients include: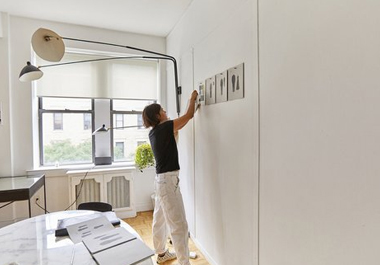 Those looking to reduce the mortgage cost or your current or future residential property
Use our model to reduce or cover your monthly mortgage fee. We also offer a Property Consultation Service, where you can contact us before buying a property and we will find the best properties on the market that meet your requirements and would perform well under our business model.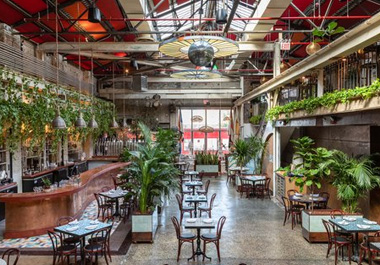 A business or retailer exploring the options to finance your purchase or rental of flex real estate
If you are considering to expand your business concept and buy real estate that can be used as retail space / office space / warehouse, we can help you build a model to monetize your space during the vacancy hours.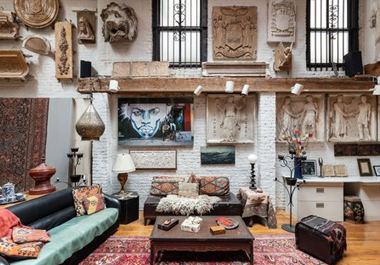 A Family Office or Wealth Manager looking to increase the ROI of your client's real estate portfolio
You are constantly trying to find opportunities to increase the value and return of your client's portfolio and we offer customized models for different type of properties and financial goals, while taking into consideration personal uses of those properties.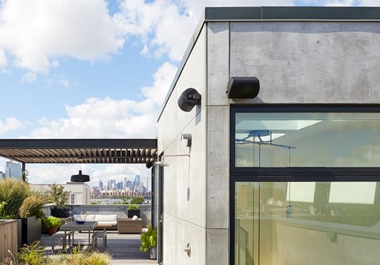 Real Estate Agencies and Equity Firms with ample stock of real estate assets
You are a real estate agency or an equity firm with tens or hundreds of assets constantly on the market waiting to be sold. We can fill in the vacancy gaps and monetize the asset for you and your property client while you try to sell the property. Many of our bookings are low impact on the space and many of our rental clients are notable brands and content creators that could be used as a selling point for the future sale of the property.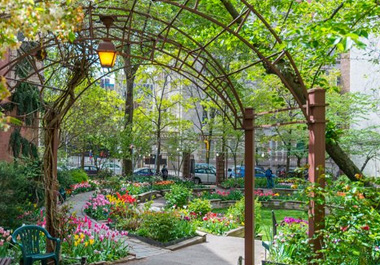 Community Gardens, Museums
Our flex model provides a creative new revenue stream for public spaces and cultural institutions looking for funding streams outside grants and donations to fund projects and programs. We can help you build a model to monetize your space during the vacancy hours.
Gaelan C., Quirk Creative
"The Cocoon team are fantastic hosts who have great communication skills. For filmmakers, their spaces have a lot of great looks and options. Highly recommend and looking forward to future shoots there!"
Louise M., for Wedding Reception
"The Cocoon Team were superb hosts - helpful, attentive, and replying immediately to all questions. The space was perfect for our needs, and the team's energy and enthusiasm helped to make the whole process fun and satisfying. The Cocoon staff was incredibly accommodating to us and to our chef and I would be thrilled to work with them again at this venue, or honestly, in any capacity. They are real pros and great people."
Giulia S., Conde Naste
"Extremely helpful — The Cocoon team were great hosts and extremely helpful throughout the whole process. They graciously allowed us to load in our equipment the night before we booked and were on site and available to help throughout the day. The space is beautiful and spacious, would definitely book again."
If you're ready for a no-hassle way to free up your time and gain passive income, contact us.
Contact us about adding your space to our portfolio. We'll be in touch on next steps and how Cocoon works.