Host your presentation in a venue that wows
Get your message across and impress your audience by exhibiting your presentation in an inspiring venue. Let your message stand out by presenting in a one of a kind setting. Why use a typical conference room when you could present in an open, airy loft in Chinatown or in a creative setting on a cyclorama projector in a Gramercy photo studio. When you book your Presentation Venue NYC with Us, you are also backed by an entire support staff to help you pull your presentation together without a hitch.
Cocoon: Presentation Venue Rental + Planning Services
We also offer complete event planning services by a pro team experienced in putting on meetings and corporate events. Focus on landing the presentation and let Cocoon be your strong event partner. We provide a centralized service for creating the ideal event for your presentation. We will get the right furniture, the right food and extras, from baristas to mixologists— Nearly anything you can think of, we can do.
Nothing is worse than when your big presentation, that you've been preparing for weeks, starts off with a tech issue. With Cocoon, you can have peace of mind that on the day-of your presentation, a pro Casa Manager will be on-site to ensure everything runs smoothly. Our Casa Managers are there to help with setup, assist with any tech or space issues that arise, handle the coordination of deliveries and catering so you can be present and focus on nailing your presentation and the task at hand.
Cocoon Handles Everything
Do a multi-office screen set up, so you can present with remote offices/colleagues.
Have a variety of spaces set up for breakout groups.
Make hotel arrangements and arrange for transportation for team members or clients coming in from out of town.
Hire photographers and videographers to extend the life of the event, so your investment can be featured on your company website, Slack and year-end slideshows. All You Need for your Presentation in New York, We Make it Possible.
Presentation Spaces to Rent in New York City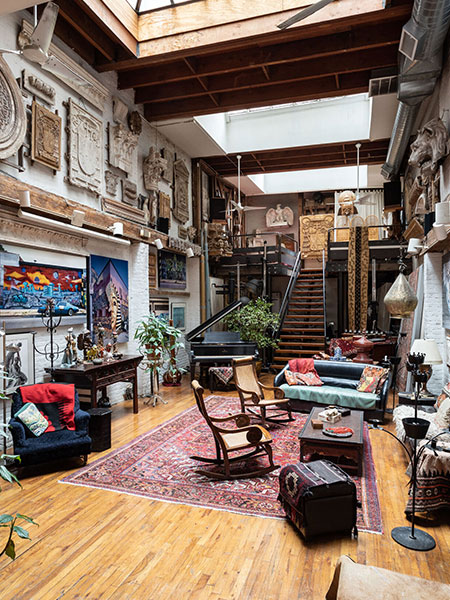 Gramercy, NY
4,500 sq./ft exotic Gramercy rowhouse filled with eclectic treasures from around the world.
$335/hr+
$335/hr+
$450/hr+
MEETINGS /
SHOWROOMS
PRODUCTIONS
EVENTS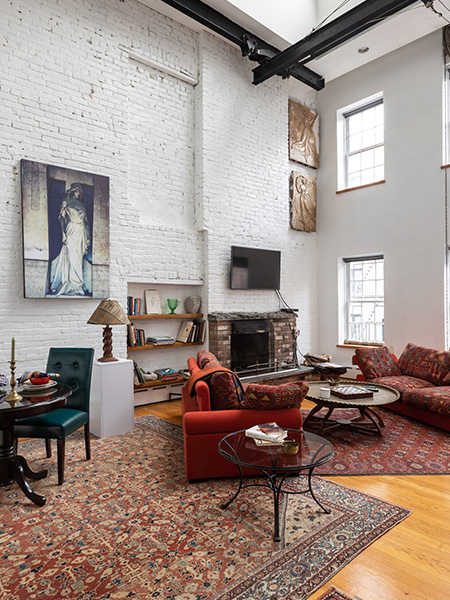 Gramercy, NY
Casa Antigua Penthouse is a two-floor 2,000 sq./ft penthouse in Gramercy.
$335/hr+
$335/hr+
$450/hr+
MEETINGS /
SHOWROOMS
PRODUCTIONS
EVENTS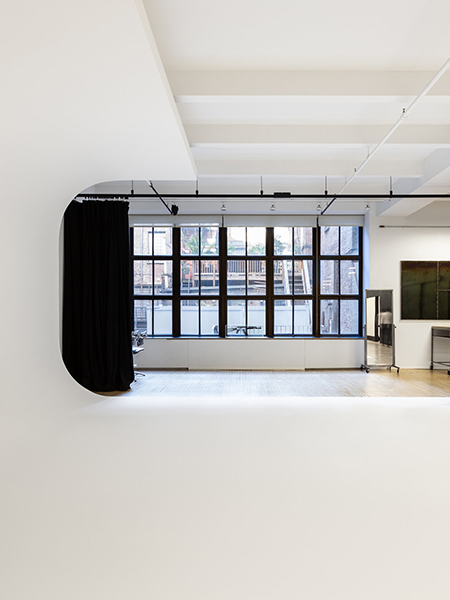 Flatiron, NY
3,000 sq./ft tranquil and bright professional photostudio with crisp backgrounds.
$190/hr+
$190/hr+
$310/hr+
MEETINGS /
SHOWROOMS
PRODUCTIONS
EVENTS
How booking a presentation venue with Cocoon works?
Tell us about your needs for a presentation venue in New York
A member of our team will assess your needs to qualify your reservation to ensure we are able to make your vision a reality.
We work with you to custom build your vision
We will assign a dedicated support person to help organize admin, catering, vendors, and logistics.
Have a seamless experience in our spaces
At least one Casa Manager will be onsite during your reservation to ensure everything runs smoothly day-of.
Frequently Asked Questions
How do I book a space with Cocoon?
Contact us and tell us about your event. A member of our customer experience team will assess your needs to qualify your reservation to ensure we are able to make your vision a reality. Once you've booked a space, we will work with you to custom build your reservation. You will be assigned a dedicated support person to help organize admin and insurance, catering, vendors, and logistics leading up to the event. For the day-of the event, you will be assigned at least one Casa Manager (depending on the size of the event) who will be available to you on-site at the event to ensure everything runs smoothly day-of and to help coordinate deliveries, guest arrivals, and anything else you may need.
What types of events can I host in these spaces?
Private events: Birthday parties, baby showers, family reunions, engagement parties, chef dinners, cocktail party etc…
Corporate events: happy hour events, company holiday parties, product launches, etc…
Do you offer event planning services?
Yes, you will be assigned a concierge to assist you with all your event planning needs. Our concierge team is here to help you build and coordinate your perfect event. Cocoon is a one stop shop– with unique spaces and a full event planning service. We can help secure florists, catering, bartending, event planners, photographers, party tents, videographers, after party bar reservations, car services, hair and makeup, nearby hotels, music, cakes and bakeries, photo booth rentals, performers, lighting equipment, furniture rentals, balloons, and decor. We even assign a casa manager to your reservation to be there to assist you on-site and coordinate deliveries and catering on the day-of your event.
Do I need insurance to use your spaces?
Yes. We can help you with this. For weddings, we partner with a few insurance providers and our management team can work with you to get an insurance quote that meets your budget and needs.
What are my payment options?
Credit card, wire transfer, direct deposit, and Paypal.
What People Are Saying About Our Presentation Venues in NYC
Jaselle M.
"Really great experience working with the Cocoon team. Will definitely will work with them again."
Pietra C.
"The space was great and perfect for what we needed. The Cocoon team was very accommodating. Would recommend."
Madeeha K.
"We worked with Cocoon for a company offsite and it was an ideal experience! The entire Cocoon team is extremely helpful, organized and dedicated to making the experience beautiful. Our team loves the Casa Janka venue – great location + vibes! Cocoon goes above and beyond. This was our 2nd time using the space and we will be back for sure! Great catering options as well! Until next time :)"
Where Are Our Presentation Venues Located?
Reasons to Host Your Event with Cocoon
We are Pros
We area pro staff highly experienced in production that takes care of all your needs. Cocoon offers end-to-end services that feature every conceivable need you will have including prop and furniture sourcing and rental, hair and make up professionals, make up and hair stations, clothing rack rental, light rental and set up, music, catering, literally, anything you can think of.
Our Casa Managers Are There For You
Our onsite Casa Managers are there before, during and after your event to make sure everything about the location is perfect. All your production assistants will stay dedicated to the work at hand: if the air conditioning needs adjusting, if you need an updated lunch order, if someone needs directions, we are on it. You are free to do your best work.
More Done in Less Time
We are smartly priced and help you save the most valuable thing: your peace of mind. By offering spaces that are professionally managed and homeowner-free and comprehensive event services, our pro team helps you get more done in less time, and saves you money in the long run.
Supporting the Small NYC Business
We're here to make the city better for small businesses and communities in need. Cocoon was founded with the idea of helping to create the city of the future, where more people have access to great public space and where small businesses can thrive. We regularly scout communities of color to locate and partner with talented emerging vendors, and our business plan is to drive our profits after start-up into funding community projects.