Meeting Room Rental in New York City
A room for a meeting that will help the team do their best, free of health and safety distractions.
Start planning
Cocoon Meeting Space Rental NYC
Over the past two years, so much has changed about meetings at work. Things never an issue are now major considerations, and daily contact we took for granted is no more.
Cocoon's meeting space rentals have stayed on top of all the changes, and we are proud to offer the best meeting rooms and spaces in NY in strict compliance with the latest sanitation and health standards. Our trained sanitation crews thoroughly and diligently make sure that when you enter our meeting rooms, you can focus on work.
Allowing our clients to be completely present at their events is one of the reasons that Cocoon also offers complete event services. We can provide anything you can think of, from healthy snacks and gourmet meals to mini-yoga breaks with mats and an instructor. We can make your meeting something that makes your staff remember that working together feels good.
Meeting Rooms to rent in New York City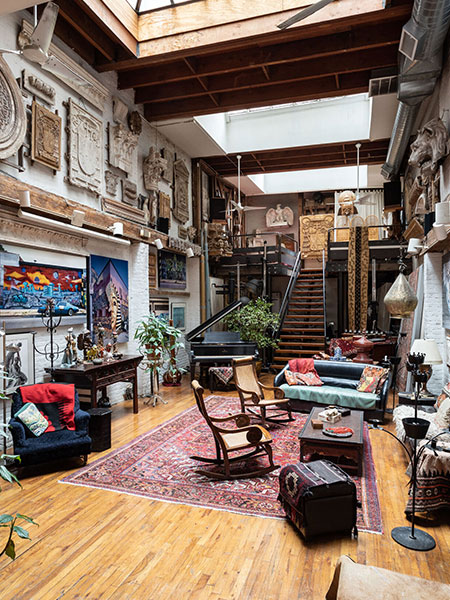 Gramercy, NY
4,500 sq./ft exotic Gramercy rowhouse filled with eclectic treasures from around the world.
$335/hr+
$335/hr+
$450/hr+
MEETINGS /
SHOWROOMS
PRODUCTIONS
EVENTS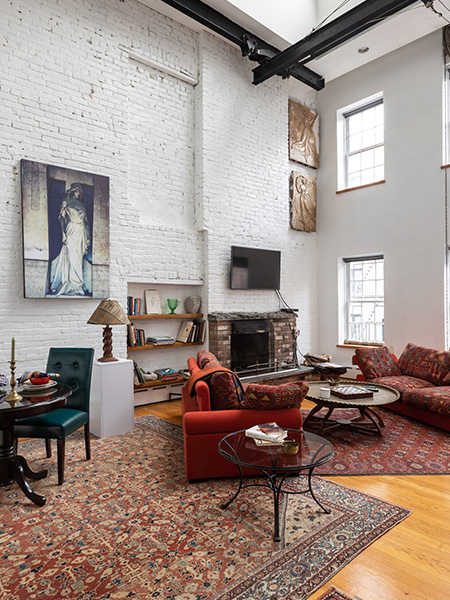 Gramercy, NY
Casa Antigua Penthouse is a two-floor 2,000 sq./ft penthouse in Gramercy.
$335/hr+
$335/hr+
$450/hr+
MEETINGS /
SHOWROOMS
PRODUCTIONS
EVENTS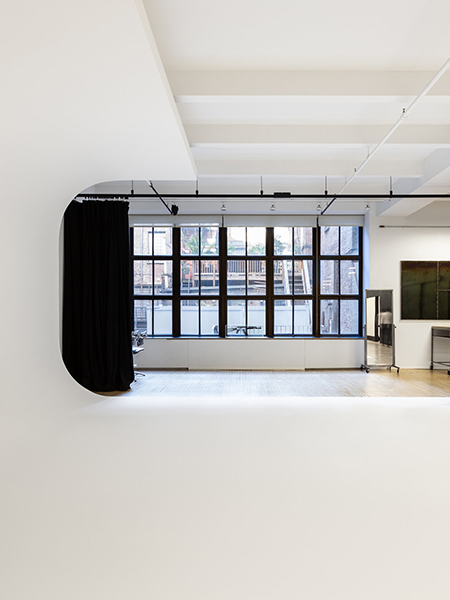 Flatiron, NY
3,000 sq./ft tranquil and bright professional photostudio with crisp backgrounds.
$190/hr+
$190/hr+
$310/hr+
MEETINGS /
SHOWROOMS
PRODUCTIONS
EVENTS
How Booking a Meeting Space
at Cocoon Works?
Tell us about your meeting in New York
A member of our team will assess your needs to qualify your reservation to ensure we are able to make your vision a reality.
We work with you to custom build your off site meeting
We will assign a dedicated support person to help organize admin, catering, vendors, and logistics.
Have a seamless experience in our spaces
At least one Casa Manager will be onsite during your reservation to ensure everything runs
smoothly day-of.
What People Are Saying About
Our Meeting Rooms in NYC
Felix F. Engineering Manager
"Cocoon has been an excellent team to work with throughout the booking process as well as day of. They were very responsive throughout, easy to reach and proactively communicative. They had a clear structured intake process to evaluate my team's (work offsite) needs and present us a set of options for configuring the space as well as for catering and entertaining. Thank you all for hosting us!"
Chris M. CEO
"Had an excellent experience in the space. Staff was extremely helpful and attentive. Would def book again!"
Diana A.
"Excellent space for our two-day offsite!"
Top 3 reasons to Work With Cocoon:
You were happy to pitch in and be the person who got the meeting room rental in New York City. Sure, no problem. Then, you were asked to get a caterer as well. Great, you start calling around–then you start getting emails about special requests–someone has a wheat allergy, another person has pledged to eat only locally sourced foods. Maybe some close office friends who miss being together for coffee are wondering if there could be a barista. And then people who are meeting in another office across the country think it would be so fab to meet online with Zoom, can you arrange for the screens, cameras, and wifi?
Suddenly, that one request to find a meeting space in New York City has become your whole entire life.
Imagine taking all those requests and passing them along to a dedicated Cocoon planner, who will handle everything for you. You will continue to be in control, and options will be presented to you-but we will do all the work.
In the long run, Cocoon will save you time, your productivity, and likely even money, as you no longer are turning to multiple a la carte vendors.
Cocoon has the Vision and Experience to Elevate Your Meeting in NYC
The further you get into meeting planning, the more you may realize you are unintentionally building a subtle case for office life. Your once humble meeting agenda has more riding on it as you realize you can create an occasion that will have your staff saying, "We should do this again, soon."
As experienced event professionals, when you say to us, "please create something where people will come back," we will be the wind beneath your wings. We are experts in little touches and big touches, and make sure your event is a success.
Cocoon is a Business that Works to Improve the NYC Small Business Sector
Cocoon was founded with the deliberate intention to elevate the real estate rental business in New York. We operate with a high level of integrity towards our clients and event network partners: we do not charge fees for vendors to be included in our network, and we are always scouting new and talented vendors to partner with, with an emphasis on vendors from the LGBTQ+, BIPOC, and women-owned business communities.
Where Are Our Meeting Spaces Located?
Frequently Asked Questions
How do I book a space with Cocoon?
Contact us and tell us about your event. A member of our customer experience team will assess your needs and present you with options that fit your needs.
Once you've booked a space, we will work with you to custom build your work event. You will have a dedicated one-on-one planner who will handle admin and insurance, catering, vendors, and logistics, presenting you with options and then doing the work.
You are assigned a Casa Manager who will be there before the event to make sure everything is set up properly; during the event, to make sure everything runs smoothly; and afterward to oversee proper breakdown and clean-up. Casa Managers can welcome your guests, assist anyone traveling to the event, and do whatever you need so the details are firmly in the background so you can focus on your work and your team.
What type of services would you recommend for a corporate event?
Our event management team will work with you to custom build a corporate meeting that meets your goals and exceeds your expectations. Whether it's organizing a staff retreat or a day or more of work with team members who have come from out of town—we will deliver an experience tailored to your needs.
We coordinate catering, food delivery, transportation, coffee machine rentals, audio/visual equipment, work stations, white board rentals, meditation and wellness workshops, and yoga sessions. Nearly anything you can think of, we can provide.
What are my payment options?
Credit card, wire transfer, direct deposit, and Paypal.
What types of corporate events can I host in your spaces?
In addition to luxury conference space, we offer happy hour events, company holiday parties, product launches, chef dinners, brand activations, and product showrooms, to name a few.
Do I need insurance to use your spaces?
Yes. We can help you with this. For weddings, we partner with a few insurance providers and our management team can work with you to get an insurance quote that meets your budget and needs.
Do your spaces come equipped with tech?
Every space comes with different specs but if there's something you need that's not included, we can get it and set it up for you. We maintain partnerships with a large array of vendors, so we can source all types of products and services for you, from activities to make your event more unique, to chefs, custom prop builders, etc.
If I'm booking this space remotely, will I have peace of mind that everything will happen smoothly?
Yes, we will ensure that all plans are carried out to perfection and we will be onsite with you to handle any issues.
Reasons to Host Your Event With Cocoon
We are Pros
We area pro staff highly experienced in production that takes care of all your needs. Cocoon offers end-to-end services that feature every conceivable need you will have including prop and furniture sourcing and rental, hair and make up professionals, make up and hair stations, clothing rack rental, light rental and set up, music, catering, literally, anything you can think of.
Our Casa Managers Are There For You
Our onsite Casa Managers are there before, during and after your event to make sure everything about the location is perfect. All your production assistants will stay dedicated to the work at hand: if the air conditioning needs adjusting, if you need an updated lunch order, if someone needs directions, we are on it. You are free to do your best work.
More Done in Less Time
We are smartly priced and help you save the most valuable thing: your peace of mind. By offering spaces that are professionally managed and homeowner-free and comprehensive event services, our pro team helps you get more done in less time, and saves you money in the long run.
Supporting the Small NYC Business
We're here to make the city better for small businesses and communities in need. Cocoon was founded with the idea of helping to create the city of the future, where more people have access to great public space and where small businesses can thrive. We regularly scout communities of color to locate and partner with talented emerging vendors, and our business plan is to drive our profits after start-up into funding community projects.